Are handmade filigree rings fashionable?
In 2022, it seems that handmade filigree rings are coming back to fashion! One of the most significant upsides of fashion is that it is flexible and gives savvy individuals the freedom to create and use accessories that are both unique and beautiful.
Fashion trends are albeit hard to follow, and its even more difficult to find a fashion accessory that really makes a statement – yet, offered at an affordable price. Along these lines, only a handful of fashion accessories can be your cost-saving alternatives, and a filigree ring is the most obvious one among them.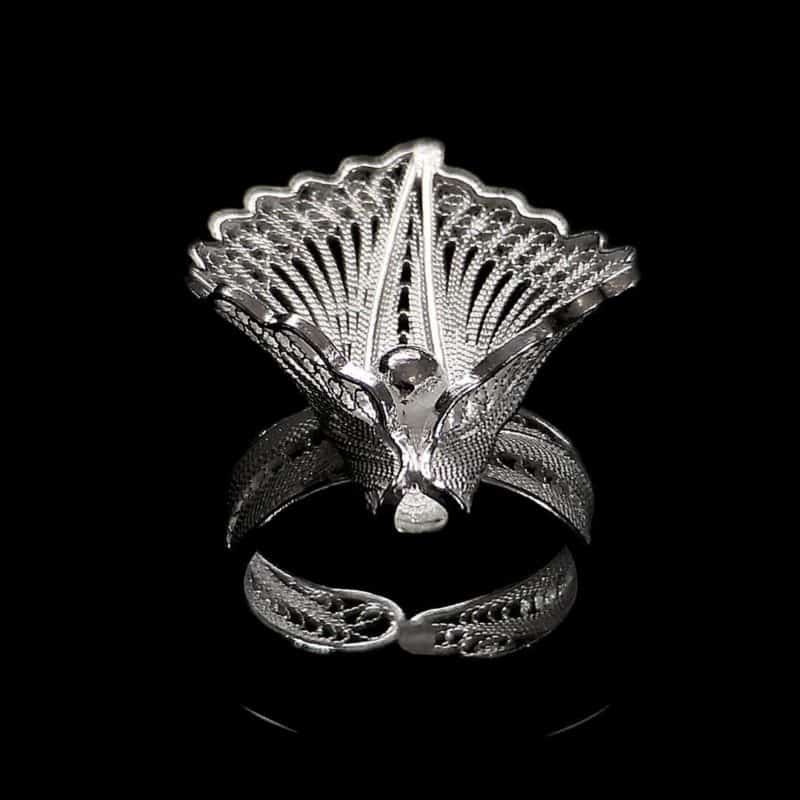 A filigree ring is a piece of hand-crafted jewelry produced using only the finest metal threads or beads. In order to achieve the filigree ring, the artisan would have to melt and twist the metal threads together. This way, the filigree ring would not only come out as an incredible piece of jewelry, but it would also carry the home artisan's personality along with its design. The end result is a unique piece of art with signatory designs that can't be found anywhere else.
In the case that you are looking for unique pieces of jewelry that would complement your style in many different ways, you should end your search here and get a shiny ring that emboldens your finesse.
Filigree rings match every style
One advantage of having homemade filigree rings for your everyday use is that you'll always find them in evergreen colors that go with your style.
To tell you the truth, there are a ton of premium quality rings out there but what makes the special? Is their designs or colour grade? Cana simple, single colour be enough to match the style you are looking for?
Generally, the highest quality filigree ring usually comes in a shiny silver color, as the material itself is silver. This color is perfect for your everyday fashion choices, especially if you want to enjoy flexibility and adaptability with your style. Regardless of whatever color of the outfit, you have on; your filigree ring will match it perfectly.
Also, they'll complement any other accessory you have on your wrist and fingers. Although it is best for you to use other filigree accessories (like filigree earrings and filigree necklace), as they would complement each other and your overall outfit perfectly.
There are some alternative options in which the ring is dipped into pink gold or yellow gold. Even though at Lefkara Silver we offer this option at a small charge, we don't recommend it as it takes away the charm of the original , traditional style that characterizes silver filigree.
If you want to get sassy with your outfit, you can also go for a darker or oxidized shade of filigree. On the other hand, you'll need to keep your filigree rings away from moisture and high humidity places to avoid damage. If ever you touch the water with your filigree ring, you should clean it immediately with a dry towel.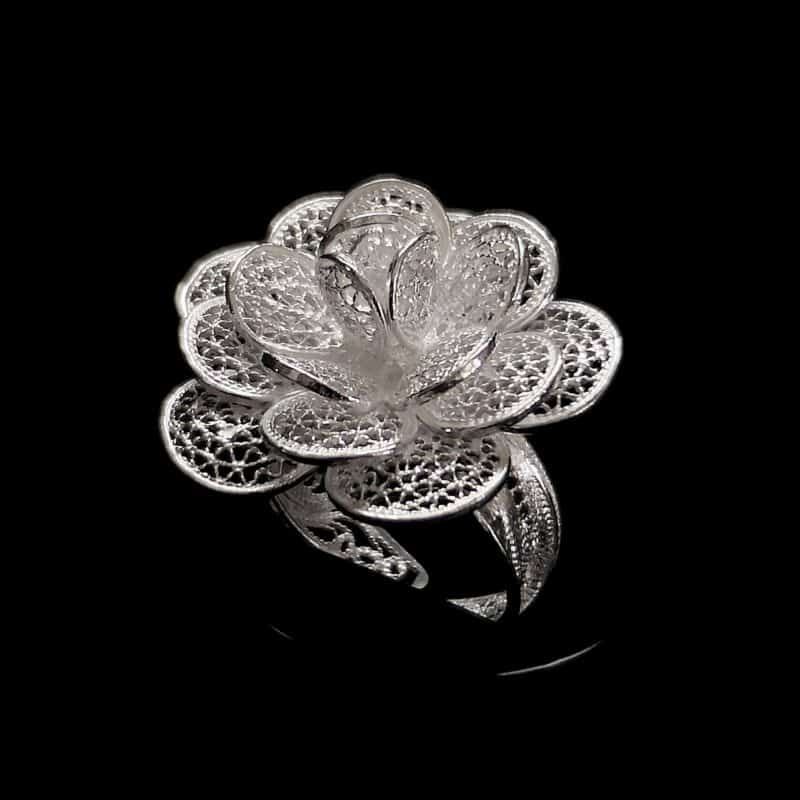 Filigree rings come in different designs
With regards to the design of a filigree ring, the choices are almost endless. Keep in mind that they are homemade pieces of jewelry made by different artisans with unique personalities. This implies that there is close to zero chance of you finding two filigree rings with the same design and character.
Since they are handmade, they usually have their own unique character, and you can expect each filigree ring to be a little different from the next (even if they look the same). With this kind of diversity in design and style, you'll be able to enjoy true flexibility with your filigree ring choice.
Ultimately, the filigree ring style would be determined by the technique of the home artisan, the kind of material used to produce the ring and its thickness. Also, some filigree rings are artistically designed with lustrous crystals or precious/semi-precious stones. Again, we are not fond of this option, and in our fmaily business we onyl produce filigree using traditional styles and methods.
All in all, you'll have an array of designs to choose from when you want to buy your homemade filigree ring. With these unique pieces of jewelry adorning your hands, you'll be making bold statements with your outfit all year long.
Filigree rings are made with premium quality materials
The vast majority of the filigree rings that we have out there are made with top quality materials, especially the ones offered at Lefkara Silver. We always strive to offer the best of the best when it comes to premium quality filigree jewellery, including uniquely designed rings, bracelets, bangles, pendants earrings and more.
In fact, all of filigree rings just as the vast majority of their other filigree products are crafted with the finest threads of sterling silver.
Silver is a very soft metal and left on its own; it won't be able to retain its shape when crafted into a filigree ring. Hence, the use of silver 925. When mixed with copper or other metals silver 925 (silver of 92.5% purity) produces an alloy known as sterling silver. This is what gives most of the filigree rings that are available in the market today, their characteristics shiny white color. On the other hand, you'll need to maintain your filigree ring properly or else the silver color will darken until it becomes grey.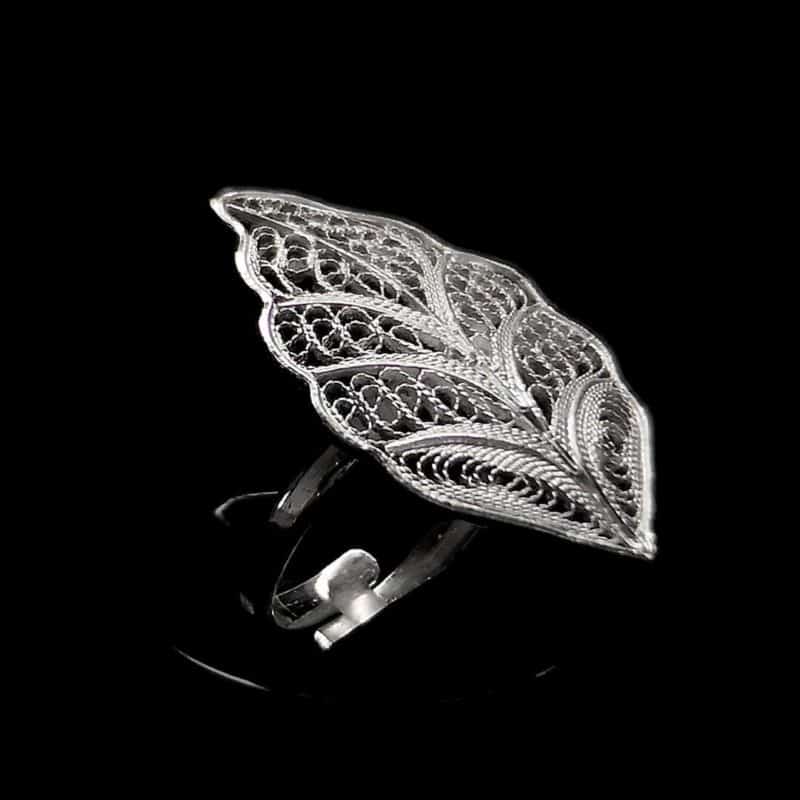 What to look out

when you

purchase your filigree ring.
Design
Like we said earlier, the different designs of filigree are almost endless as its a pure handmade product. Therefore, you should only look for artisans or suppliers who would help you find all the available options. Sites like Lefkara Silver offer premium quality filigree in a large variety of designs. Our online shop has more than 200 unique designs, and in our wearhouse you can find approximately 3,000 unique designs.
There is the option to have custom designs, but this is usually reserved for insitutional B2B customers who order large quatities of the same product – also known as MOQ (Minimum Order Quantity).
Material
Filigree, in general, are crafted with threads of metal. Which implies that they can be produced using any suitable metal. The vast majority of the filigree rings that we have out there are fashioned from silver threads. But since we are on the subject and because it bodes well for you to know the truth; I'll let you in on a little secret: not all silver filigrees are produced using silver of 92.5% purity. Some of them are produced with imitations of sterling silver.
The most common imitations include homemade silver of 85.0% purity and silver of 87.5% purity. Silver imitations are not of the same quality as silver 925 filigree, and so they are usually offered at heavily discounted prices to customers. If you buy your filigree products from premium supplier you'll find the number 925 stamped somewhere on your ring to indicate its purity. On the other hand, we can't tell you for a fact that a carefully stamped number on a ring is proof that the ring is made with pure silver. The only advice we can give you is that you should purchase your filigree ring from trustworthy suppliers.
Price
Generally, filigree rings are not overly expensive, but you can expect premium quality filigrees to be offered at prices similar to their worth.
Top quality suppliers of filigree products are well aware of the quality of their products, and so they will always want to be rewarded with an equivalent amount of the value of their products. For this reason, you should maintain a strategic distance from any supplier whose prices are too good to be true. It might very well be a scam, or they are selling imitations of the real product.
Retail prices for filigree range between $5-$12 per gram of silver, depending on the level of detail, reputation and material used.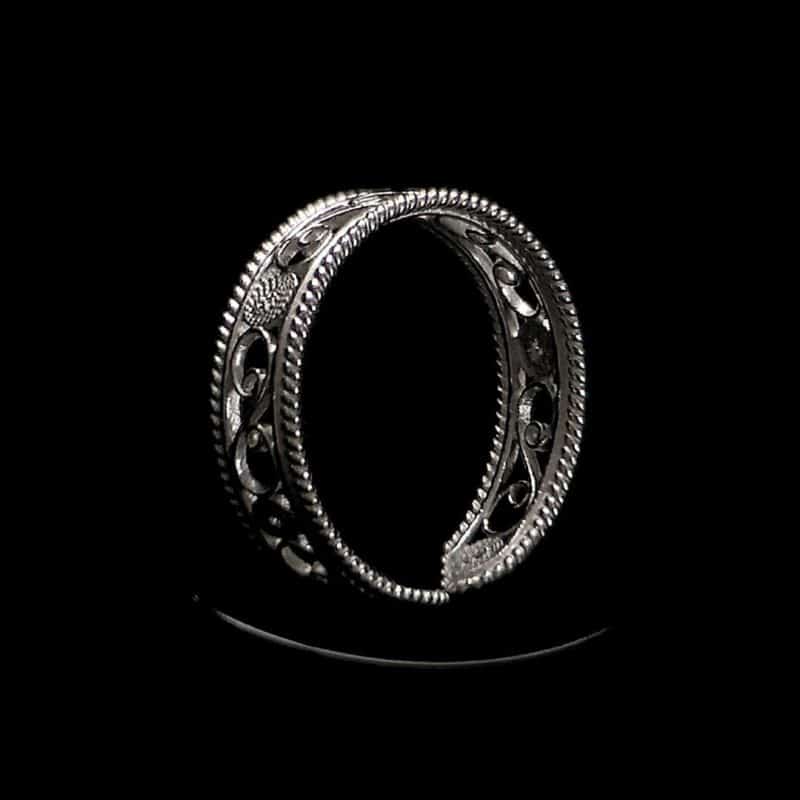 How to make the right choice when buying a handmade filigree ring?
Step 1 : Make sure to buy from a reputable, trustworhty producer or supplier.
Adulateration of silver materials with other lower cost metals like copper happens more often than you can image.
Step 2 : Choose only 925 sterling silver that is stamped
Look for the 925 sterling silver stamp (for jewellery weighting more than 3g) . If the stamp is not available then ask the supplier if they have an Assay certification.
Step 3 : Look for designs with fine threads of silver
Avoid, rough, bukly designs with thick and hardened threads. Those are typically of lesser handcraft quality.
That's all! We hope you enjoy your new filigree purchase!
Once you buy it, always make sure to keep it in a cool, dry, dark box, with as liitle oxygen as possible.