Filigree traits to look for
Buyinf filigree can be quite confusing since there are so many fake or industrialzed immitaitons in the market. Here in this short guide you'll find out which three filigree traits are the most important.
How to understand if the filigree is handmade
Many of our customers ask us about the handmade aspect of our jewellery so that is why we had prepared this guide for you
To easily understand when a piece of filigree jewelry is handmade you should take attention for the little details.
1. Non-Symmetrical
First you need to see if the basis of the jewelry is entirely symmetrical or if there some minor differences on each of it's mirror sides. Often, high quality filigree is fairly symmetrical, but an entirely symmetrical designs most frequently indicates that it's machine made.
Instead look for those little imperfections in the threads or the beads, that show that a human hand was involved in the process.
Real filigree lovers tend to appreciate the individuality of each piece, as this is one of the main points that make filigree rare.
.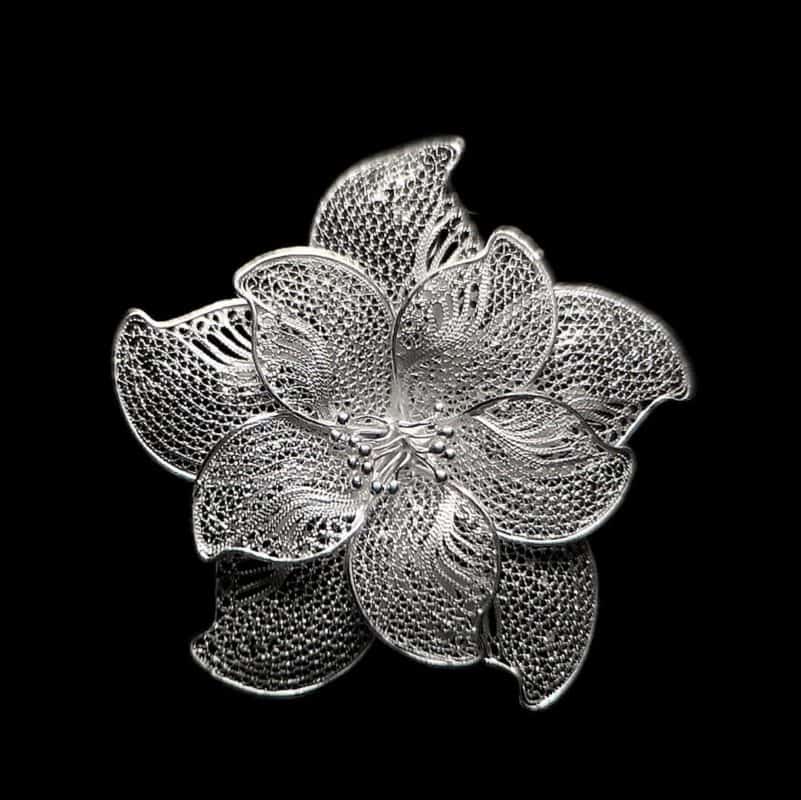 2. Bending of threads
Also pay attention on the silver threads that make the jewellery. If the threads seem perfectly bend and each of the patterns to be exactly the same with the others, then it is a sign of a machine made product.
The basis of the jewelry, should be usually shiny but the absence of minor imperfections may indicate that this is a result of casting instead of handcraft-ship.
3. Certifications
For most silver filigree that are weighting above 3 grams there is a dedicated stamp displaying the numbers 925 on it. This is an optional quality measure to assure that the manufacturer had used 925 sterling silver for the material of the jewelry.
Sterling silver is typically more expensinve than lower grade silver, so watch out for numbers lesser than 925, or even worse, no numbers at all!
4. Color
The filigree should have either a vibrant shiny silver color or an oxidized darker subtle tone, depending on what artistic intentions were given by the craftsman.
If the color of the filigree isn't either a bright shiny silver, or the oxidized darker silver it may have additional metals or fillers.
How to maintain the filigree color?
As with all sterling silver products, filigree is sensitive to humidity and should be avoided to touch any sort of water. If it does come to contact with water, it should immediately dried with a hairdryer.
Filigree and any other handmade silver jewelry should be stored in a dry, sealed environment. Air tide jewellery boxes or sealed plastic bags can be a good option for maintaining your jewelry shiny and without oxidation for many years to come!