Why is it important to know silver jewelry facts? We all love handmade silver jewellery, don't we?
It's not only another piece of ornament in our jewelry collection, but it's a style statement! We love how it completely changes the appeal when paired with any ethnic or western outfit.
But, few of us know much about handmade silver jewelry, and we only see the outcome, but there's more to it.
So, today let's change this ignorance into knowledge. Let's learn some facts about this style statement. Go through this and let us know how many of these you know already.
Here are 7 infamous facts about handmade silver jewelry
1. Tools are sometimes involved
When we think about handmade silver jewellery, we often neglect the "handmade" part. This is literally handmade! The artisans relentlessly strive to make all the designs perfect. The pieces are individually carved, sawed, designed, and shaped without any help of any mass production manufacturing machine.
This makes each piece of jewelry unique and individual. A machine can produce a hundred part of jewelry within half an hour. But an individual takes ten times more effort and time to have only a piece of jewelry.
However, sometimes even the most delicate handmade jewelry will require some partial mechanical assistance. For example, the threads of silver are often prepared with chemical and automated tools. The bending of the lines is also done using some automatic heaters. The polishing usually requires a chemical mix and a mechanical polisher. All those tools are necessary, but need an expert artisan to be handled. Therefore, the process can still be called "hand-made."
Nonhandmade products are made with mass-scale industrial mechanical tools that don't require hand skills, and delicate customization to come into life.
Now you can easily understand why these are so pricey, right? Because you are not only paying for the material but also for the effort the artisans have put in.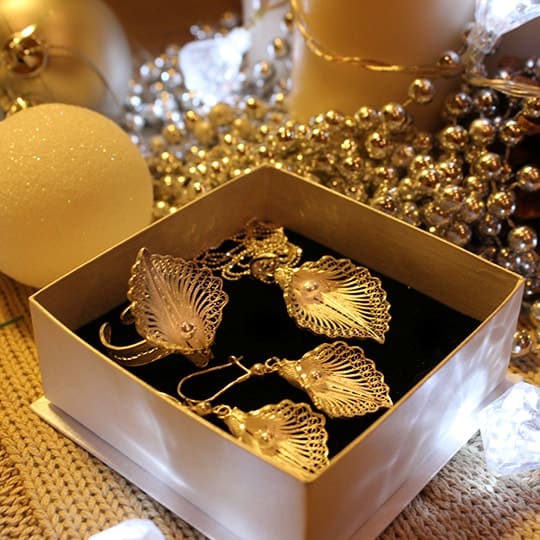 2. Some jewelry takes weeks to make
So, we have roughly estimated in the earlier paragraph that a handmade piece of jewelry takes about a hundred times more time than a machine-made one, but that's really a vague time, right? So let's look at what the designers have to say about the time taken to curate these.
According to professional jewelry makers, almost two to three days are spent producing one heavy silver jewellery. Sometimes, it can also take an entire week, depending on the weight and design of the jewelry. Since the procedure is intricate and relatively minute, artisans need to put enough time and effort into it.
The most delicate and exquisite jewelry has an elaborate creation process, in which several parts need to "settle" before a new layer gets added. This process can result in a multi-week creation process.
3. The making process is never the same
The makers must be highly efficient and experienced to pull out such silver jewelry. The making process is also quite exhausting, and the maker carries out an intimate relationship with every piece of jewelry they design.
The design procedure is central to the entire value of the ornament. They know each curve and line, and they deliberately design these as per their choice or the client's requirement.
Even when there is a standardized order, an artisan will never be able to reproduce the same piece of jewelry. Pixel-perfect accuracy is something that only laser machines can achieve.
Contrary, handmade creations will always have a degree of variation, but this is also one of the main traits that collectors and investors value.
4. Custom-made designs are uncommon
If you believe you have to buy jewelry in the market, you are going wrong. You can always get custom-made silver jewellery of your choice. But you need to inform the makers which type of jewelry you want. Let them know your favorite choice. If you have seen a celebrity wearing it, you can take a shot and show it to your local designer. They will curate the design for you.
However, remember that each jewelry maker has different procedures and standards. For example, ni Lefkara Silver, we limit custom orders only to wholesale customers and to MOQs above 50. This requirement helps us bring the production costs down and be more efficient with our output.
Custom designs for retail are more common in specific artisan shops but are usually charged accordingly. The rule,, though, is that just a tiny percentage of jewelry is custom-made per client orders.
5. Material safety isn't always ensured
From pure silver to cardboard and alloy, a lot of materials are used while designing handmade silver jewelry, and these are supplied by reputed suppliers. Also, in a manufacturing company, several contaminated materials can be used, and poisonous or harmful chemicals can be used to bring a shiny outlook.
Few jewelry makers may include minerals like lead in the alloys, which are cheaper to make but can pause potential health hazards.
Therefore you must buy and wear jewelry only from reputable manufacturers.
6. Investing potential varies
By now, you must be wondering if handmade silver jewellery has any investment value and if you can use these to earn profit later.
The short answer is that any investment items made via precious metals, including silver, gold, platinum, palladium, titanium, and others, will tend to appreciate over time.
The silver price has doubled in the last 2 years, along with all other precious metals mentioned above.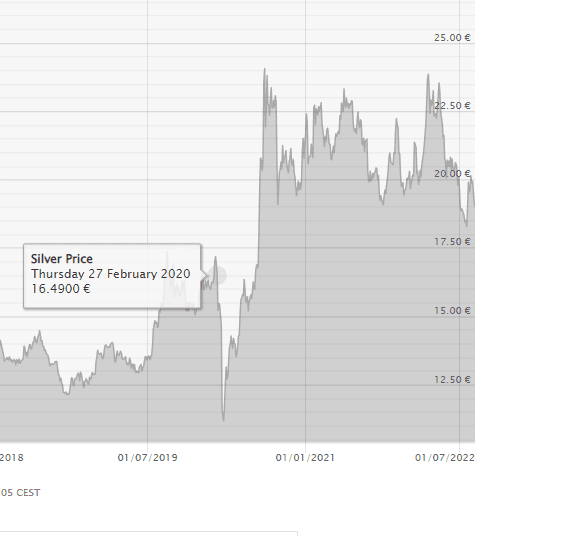 Moreover, jewelry prices tend to appreciate depending on how rare the pieces are and how much handscratmasning was put into each piece.
Rare or unique items tend to have much higher prices than industrialized jewelry.
Jewelry that is well preserved and kept in its original boxes also tends to have higher collective value.
7. History matters
When you buy a jewelry piece, first find out about the history of the country and the city that comes with it. Learn about the history of the jewelry maker and the artisan who made it. If it's a used product, also find out the history of its owners.
Identifying the history that is tied with any piece of jewelry can inherently increase its investment but also sentimental value. Jewelry tells a story, and you need to be able to comprehend it if you decide to wear the jewelry, resell it, or even gift it to your loved ones.